The Simulation Hospital Advancing Research & Education (S.H.A.R.E.™) is one of the nation's first education-based destination centers for simulation immersion. Designed to replicate functioning outpatient clinic, hospital, and home environments to allow for patient treatment seamlessly in a single facility, this revolutionary structure enables the ability to flow from one operational point to another, creating multi-tiered, multi-environment simulation opportunities.
The 41,000-square-foot, five-story facility utilizes real time monitoring and alteration of simulation conditions to create the most realistic environments possible. The equipment utilized in each and every area within S.H.A.R.E.™ is the same equipment that would be found in hospital and clinical settings
S.H.A.R.E.™ at the University of Miami School of Nursing and Health Studies is a premier venue space with multidisciplinary simulation opportunities for medical skills trainings and film productions in an authentic hospital setting using real-world equipment. The centrally located space provides a realistic and versatile hospital backdrop for photo and video production. It also features a 280-seat auditorium ideal for teleconferences, conferences and corporate events.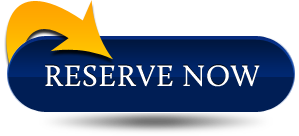 Or Email us at SHARE@miami.edu